This afternoon I decided to try something new – spreadable butter. We have been giving in and buying the tubs of margarine not only because of the cheaper cost, but also because you can actually spread the butter. After a few gross facts about margarine though, we've decided to buckle down and just use butter. However, there are few things more irritating than ripping a whole in your pancake with hard butter!
So, I found a few recipes for spreadable butter and tweaked it all together to fit what I wanted.
There are only three ingredients needed: Butter, oil and water. Salt is optional, but I added about 3/4 tsp. to mine and was happy with the taste of it. You can use different types of oil, anything from safflower to olive oil. I decided I didn't want the heavier taste of olive oil for my first batch, so I used vegetable oil.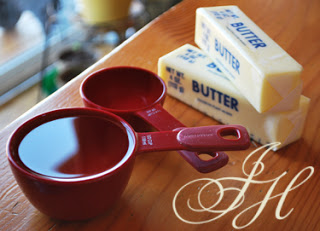 ~ This recipe makes about 2 cups (just a little more than 2 cups)
You need:
2 sticks softened butter, salted or unsalted
1/2 cup oil (vegetable, olive, safflower, etc.)
1/4 cup water
Place the butter in a mixer equipped with wire whips. Whip on high speed for 2 minutes, pausing frequently to scrape the sides of the bowl down.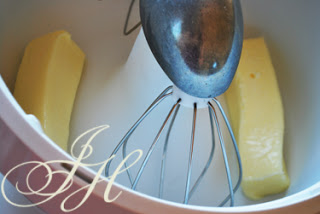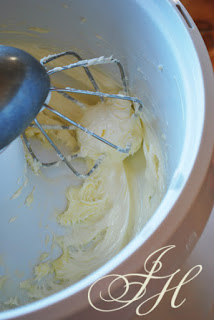 With the mixer running on low speed, slowly pour the oil down the side of the bowl. Mix until thoroughly combined; make sure you scrape the bottom of the bowl.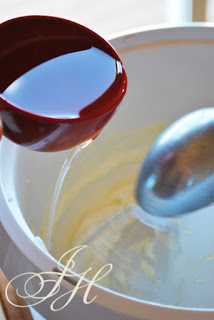 Repeat the same steps for adding the water. After mixing in the water, you can add 3/4 tsp. of sea salt, but this is optional.
Whip on high speed for one minute. Finished! The mixture should now resemble pudding, but this will become firm (but still spreadable) after it is chilled for a few hours.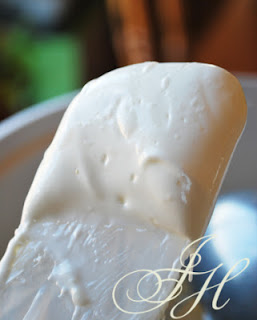 I was very happy with the results; it was very easy and only took a few minutes. Spreadable butter problem solved!