These Blue Cheese Bites appetizer can be served with soup, although they don't need anything with them. They are delicious and simple to make for your next gathering!
Start with Pillsbury Grands! 2 cans. I didn't think I would like these because we make everything from scratch, but they are pretty tasty for being quick.
Blue Cheese Bites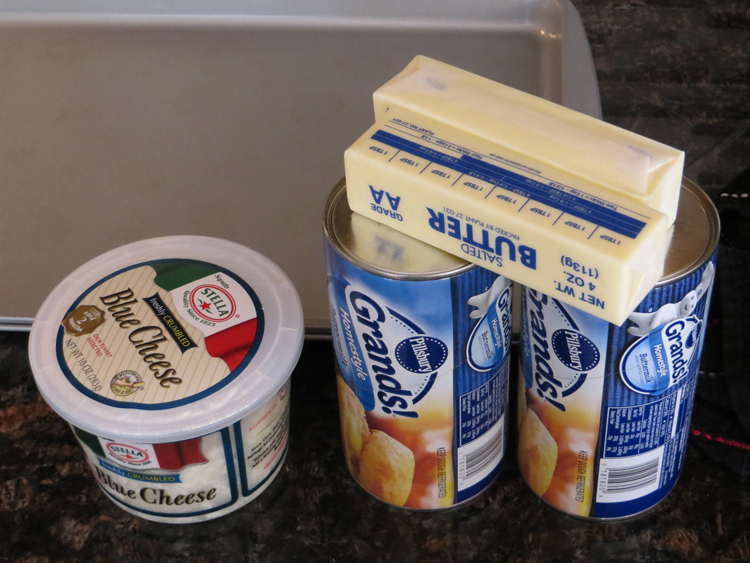 Preheat the oven to the Grands can temperature. Get out two cookie sheets. If your cookie sheet has darkened, use foil on top. A dark cookie sheet will darken food quicker.
You'll need: Stella crumbled blue cheese – 7 oz., 2 sticks of salted or unsalted butter. I melted this on one cookie sheet at first, then separated onto two sheets.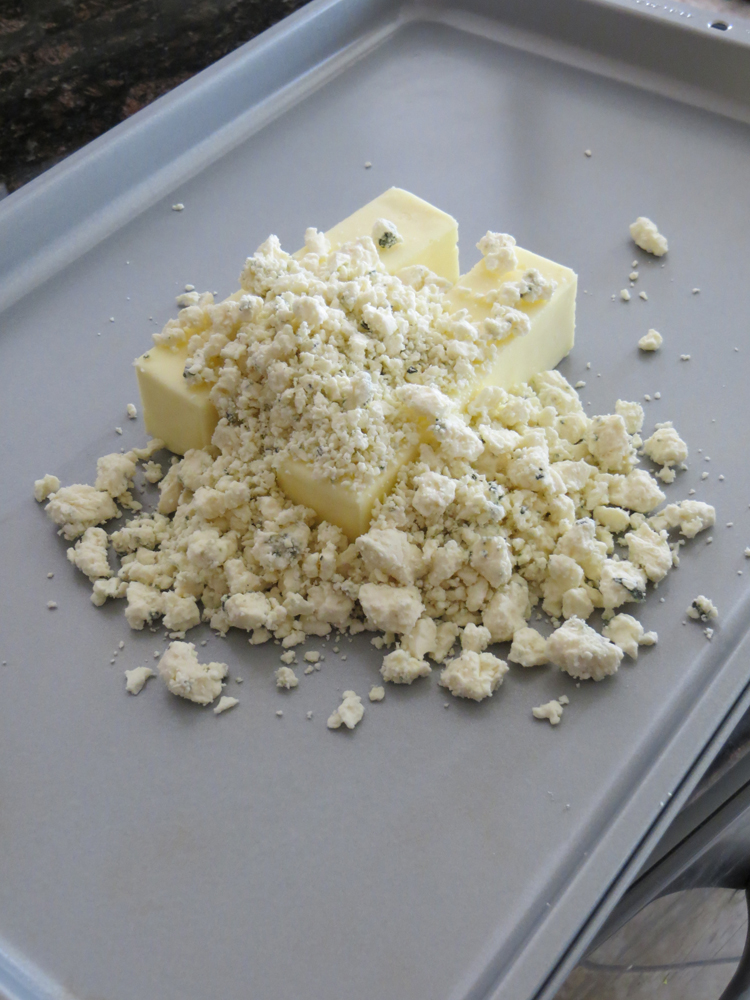 Pop the butter and blue cheese into the oven until the butter is mostly melted. Mash together the cheese and butter.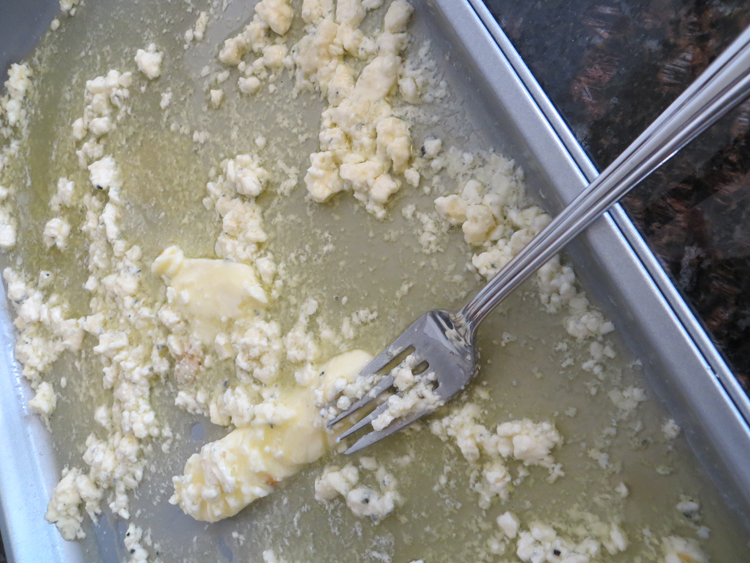 Cut the Grands into 8ths – both cans, this makes 128 pieces.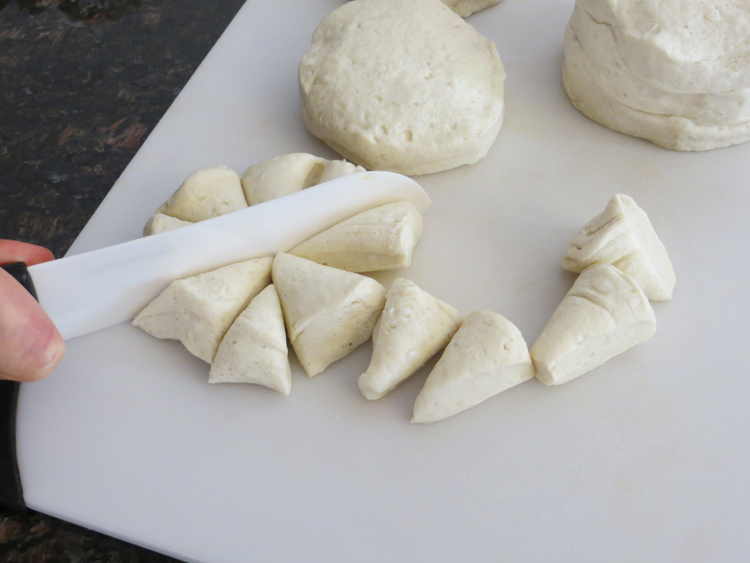 Toss the all the Grands into the mixture, stirring up until coated. Be careful not to mush them. I used a spatula and tossed them.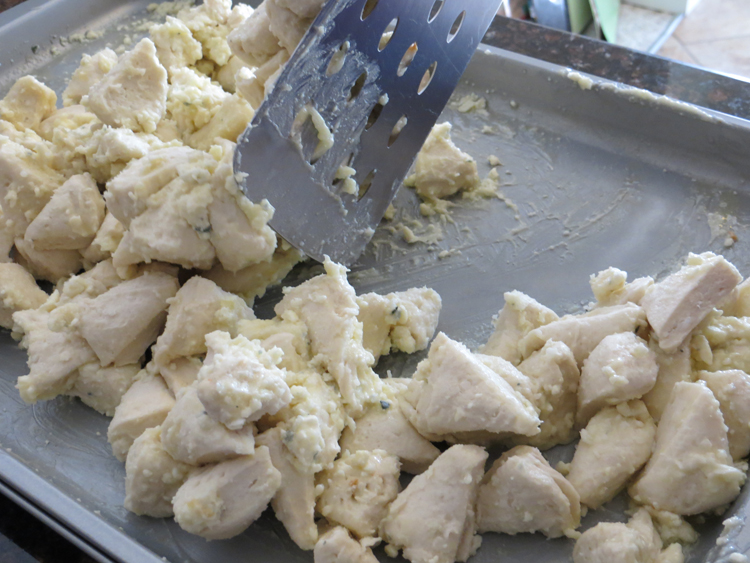 Separate onto both cookie sheets spaced neatly. Bake! Timing is on the Grands can.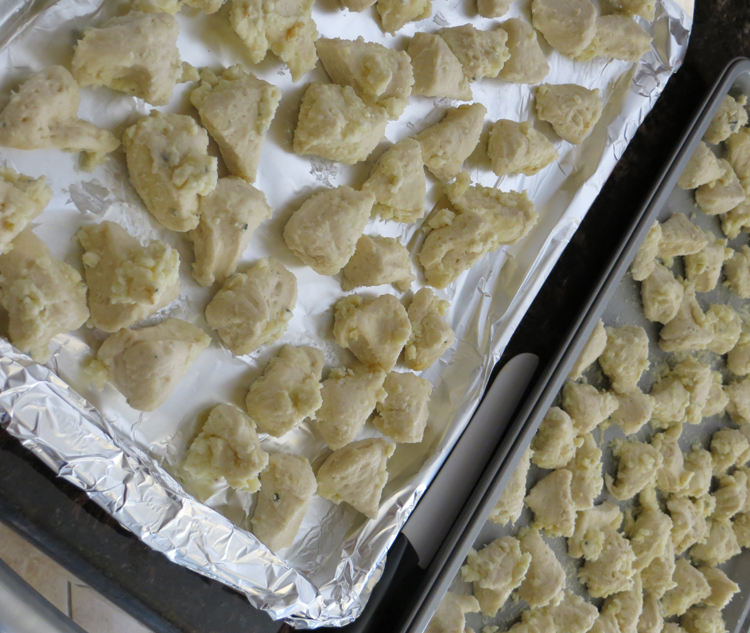 Enjoy. These were too good!