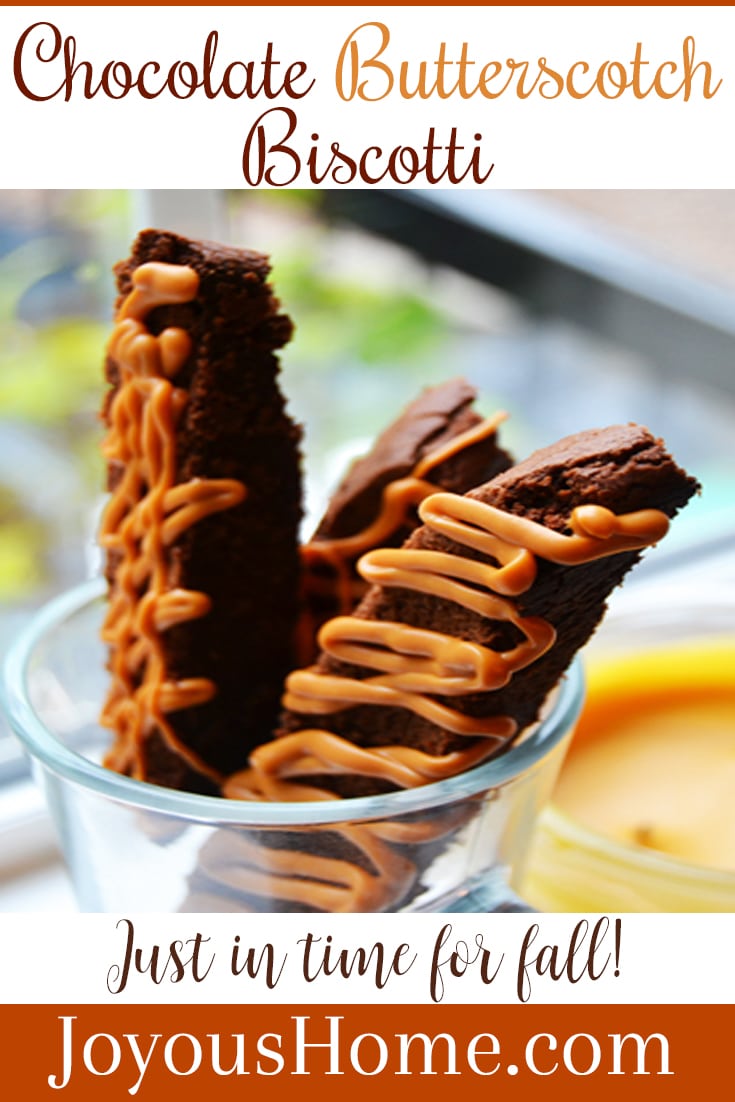 The days are looking like fall, I love it! I love the silence of cooler weather and the baking it brings with it too. The trees are finally starting to turn those pretty golden shades and the nights are cold enough that we can leave the windows shut. It makes me think of the wonderful color and taste of butterscotch, so I'm ready to make our Chocolate Butterscotch Biscotti!
Chocolate Butterscotch Biscotti
This has been our favorite biscotti recipe for years. It's made with all freshly ground whole wheat flour and it's so good, no one will guess. My aunt once said we made the best whole wheat biscotti she's ever had.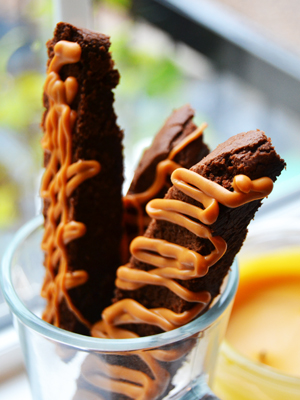 Chocolate Butterscotch Biscotti Recipe
In a mixer with cookie paddles, combine:
10 and 2/3 tbsp. butter, softened
1 cup sugar
Cream until very fluffy. Add 3 large eggs and beat on high speed for one minute. Add:
2 cups semi-sweet chocolate chips, melted
2 1/2 tsp. vanilla
Beat on high speed for another minute, making sure to scrape the bottom and sides of the bowl. Add:
1/2 tsp. sea salt
2 1/2 tsp. baking powder
4 1/2 cups freshly ground soft wheat flour
Mix until a soft dough forms. Divide the dough in half. Shape each half into a 14″ log and flatten slightly with the palm of your hand – until it's about 2″ wide. Place on an ungreased cookie sheet and bake for 25-28 minutes, or until it's set.
Reduce oven temperature to 300°F. Use a serrated knife to cut the logs diagonally into 3/4″ slices. Place slices onto a cookie sheet, cut-side down. Bake for 10 minutes. Turn slices; continue baking for 12 to 15 minutes or until dry and crisp. Cool completely.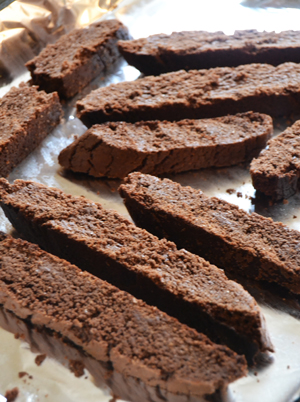 Melt 1 1/2 cups butterscotch baking chips and 2 tbsp. vegetable shortening; stir until smooth. Pour into a small zip-lock bag and snip off a small corner. Drizzle biscotti with butterscotch. Let sit until set.
Enjoy with a hot cup of coffee on your wonderful fall day!