Eggnog fudge… what says Christmas baking more than eggnog? This eggnog fudge is light and creamy, and super fast to make! And may I say that it's such a pretty Christmas treat too? Be ready to share some of this yummy treat… it's super rich! I don't think the neighbors will mind…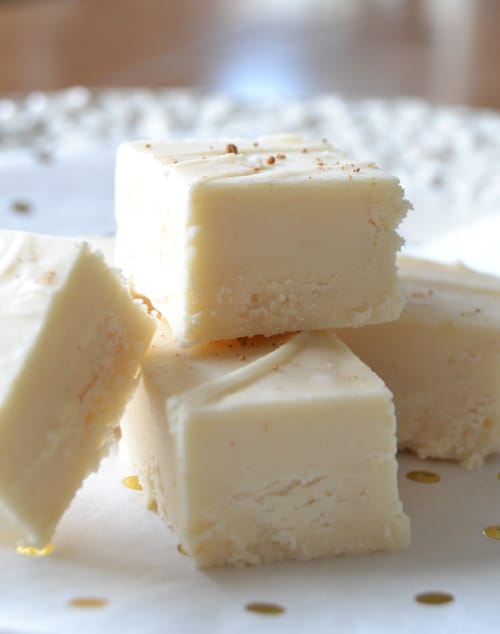 I do recommend using real white chocolate chips over the white "baking chips". The taste of the baking chips isn't as rich (or real, let's be honest) as good white chocolate.
Eggnog Fudge
Do read the note in the instructions in the recipe. The fudge goes through a "chunky" stage when you add the white chocolate chips, and it's a little scary if you're not expecting it! It goes away. I promise.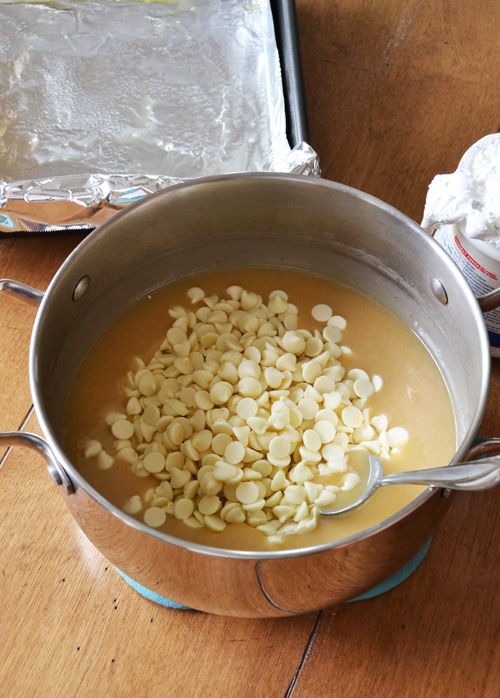 Prepare a 9″ x 9″ square cake pan. Line with foil and grease with butter or non-stick cooking spray. In a saucepan, combine:
1/2 cup butter
1 1/2 cups sugar
3/4 cup eggnog
Bring to boil over medium-high heat. Heat until the temperature reaches about 234 degrees.
Add 1 10 oz. bag white baking pieces
1 tsp. vanilla
3 tbsp. brandy or rum
Stir until chocolate is melted. Note: I panicked at this step because after stirring for another 20 seconds the mixture turned chunky, lumpy and anything but smooth and pretty. I was certain I had done something wrong and my fudge was going to end up in the trash. Not at all! Keep stirring for another minute or so, the fudge will smooth out. Now you need to start working fast at this point! Stir in:
7 oz. jar of marshmallow creme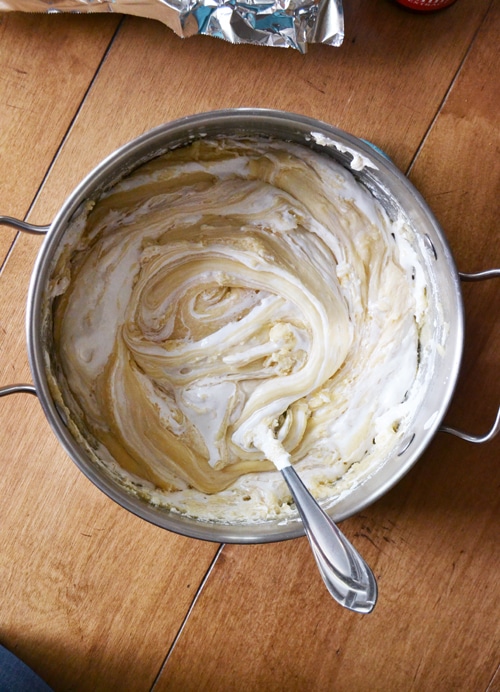 Stir until completely smooth. Pour eggnog fudge into prepared pan and smooth out. Sprinkle with a dusting of freshly grated nutmeg, if you like.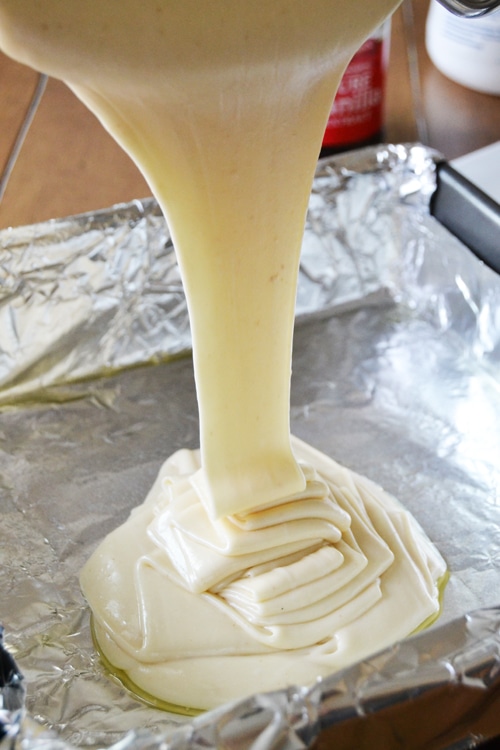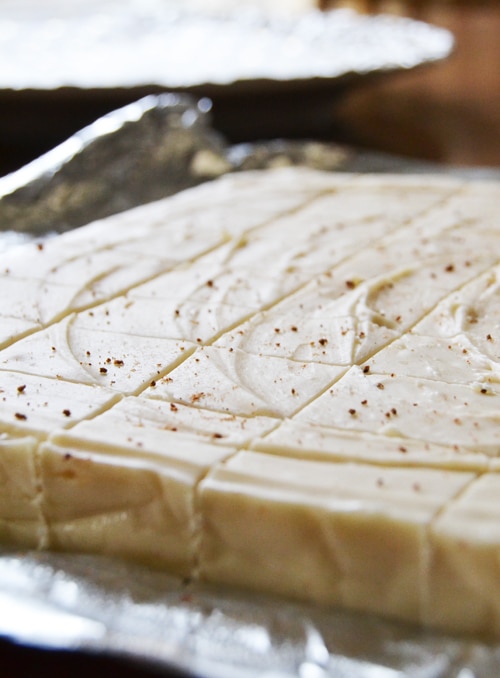 Chill for a few hours until firm. Use the foil to lift the fudge out of the pan. Cut into squares.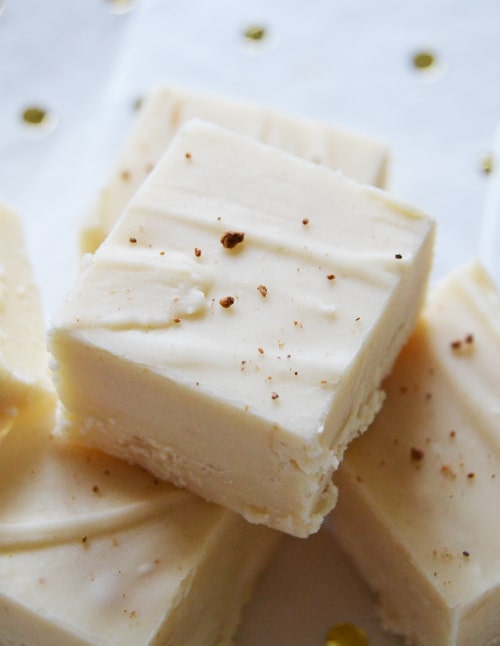 Merry Christmas… ~ Jessica
Something for cookie baking day…