Hot spinach dip is a new family party favorite! Spinach dip is one of those childhood memories to me. It was one of those favorite dip/appetizers that was always at big family gatherings, birthdays and christmas parties. I upgraded it this year – tons of flavor (without using a soup/dip mix), and it's baked to a cheesy, yummy perfection!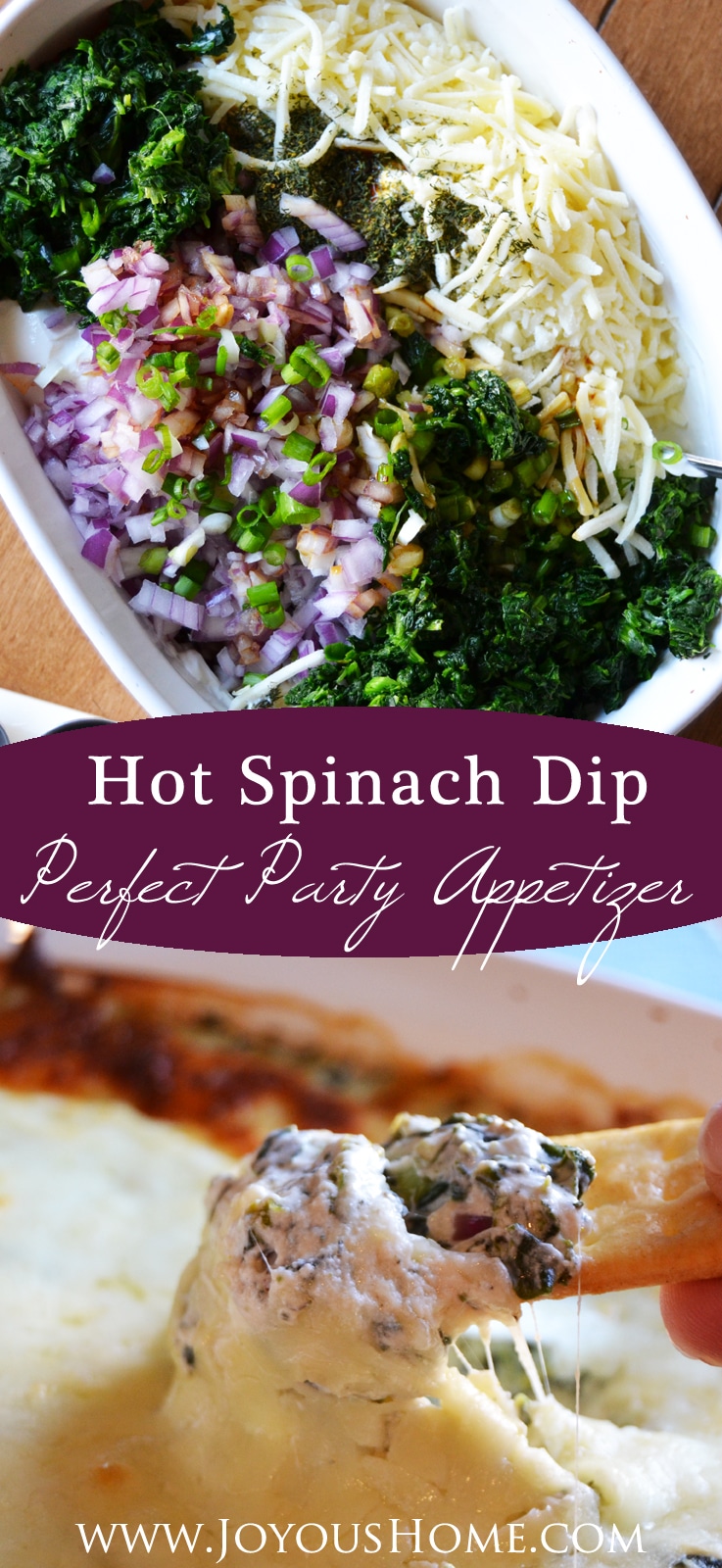 I have a little tip for this dip: chop your spinach. I've never been a fan of getting long, stringy, chunks of spinach stuck on my cracker. This is one of those things you just have to fix when you grow up. I still used frozen spinach, but after I thawed and drained the spinach, I chopped it up. As fine as I felt like going. Ha! Problem solved.
Hot Spinach Dip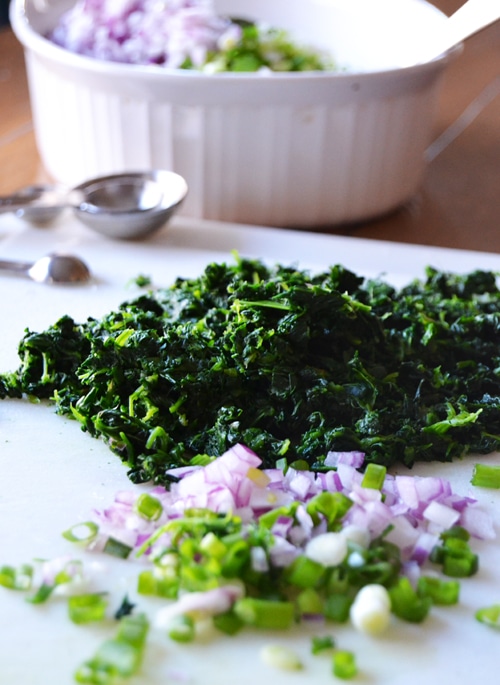 You can mix this up in a bowl or right in the dish you are planning on baking it in. I did mine right in the dish. Honestly, you don't really need one more dish to wash, do you? Combine:
12 oz. cream cheese, softened
16 oz. sour cream
3/4 cup shredded Italian blend cheese or shredded parmesan cheese
8 oz. frozen spinach, thawed and squeezed dry, finely chopped
1/2 medium red onion, finely diced
1 bunch green onions, sliced
2 tbsp. Worcestershire sauce
2 tsp. dill weed
1/2 tsp. black pepper
1/2 tsp. sea salt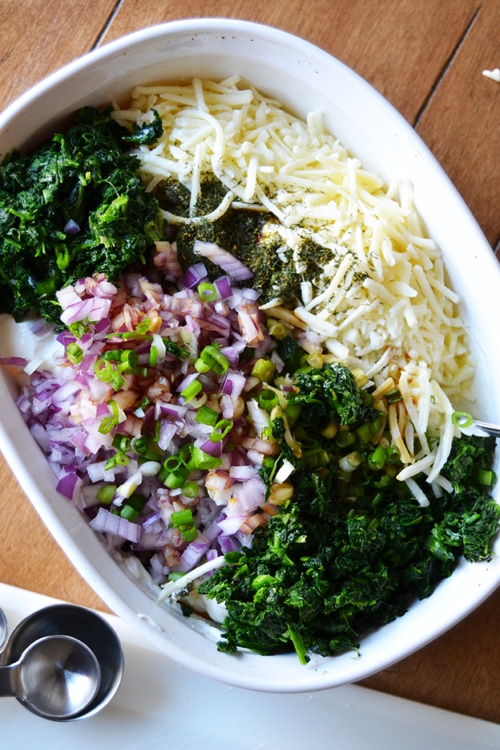 Blend ingredients together well with a spoon. Spread evenly in dish and top with 3/4 cup Italian blend cheese or parmesan cheese.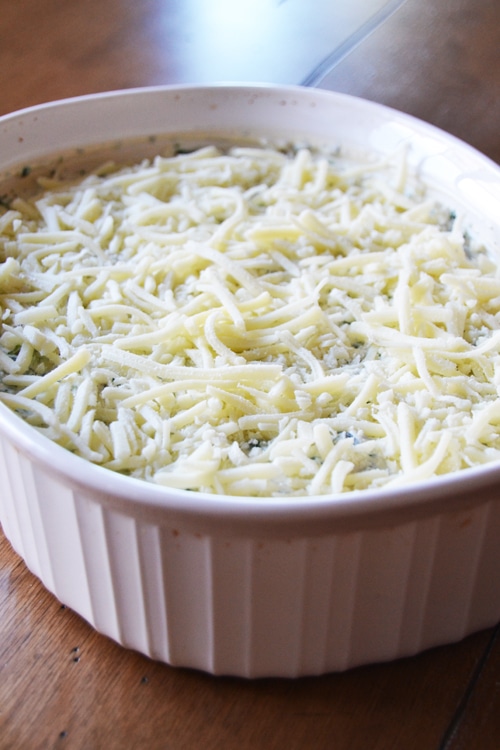 Bake at 350 degrees for 30 minutes, until dip is bubbly and cheese is browned on the edges.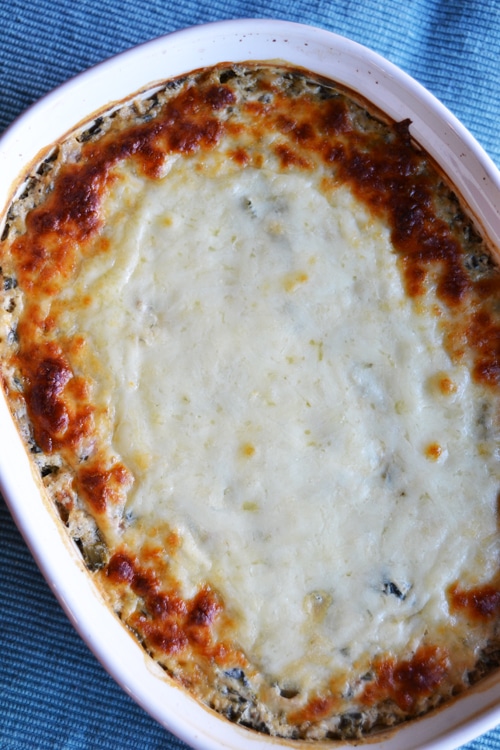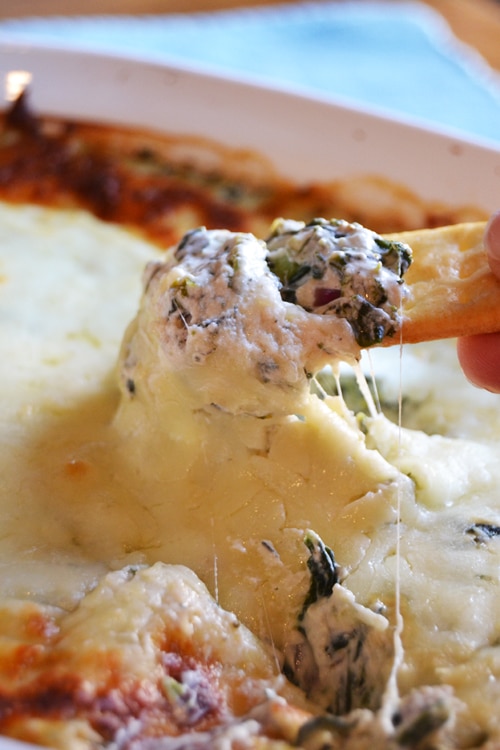 Merry Christmas! ~ Jessica
Need something sweet?