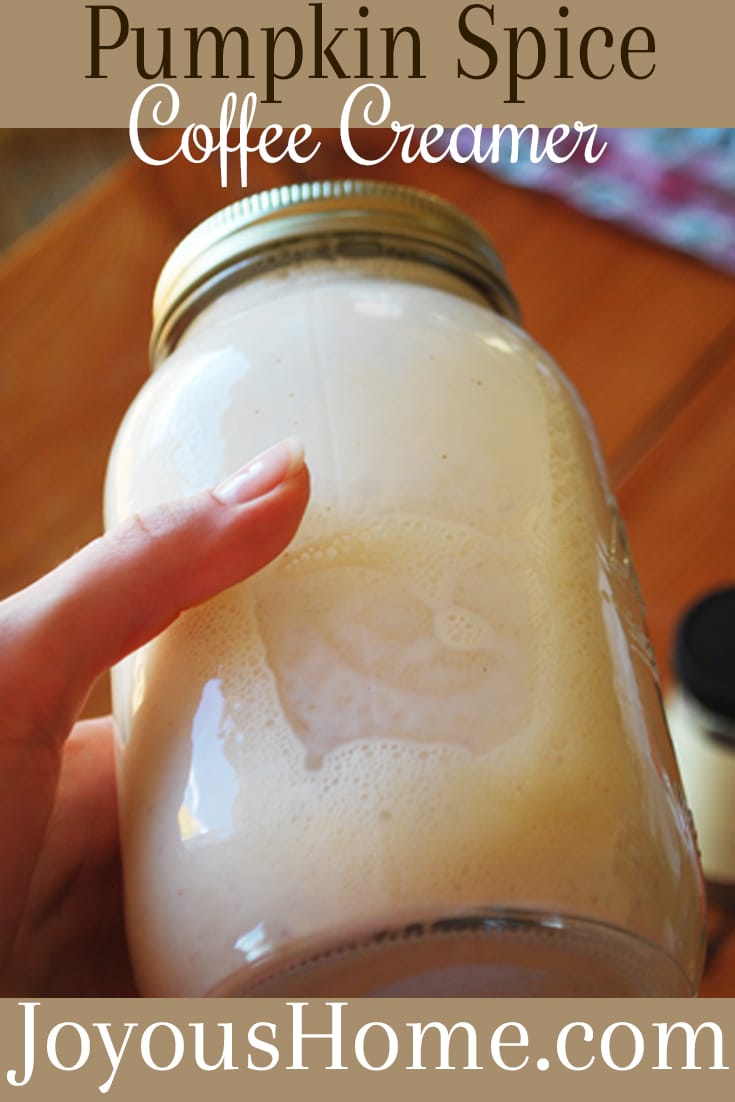 Pumpkin spice coffee creamer is something I look for as soon as September nears an end. It's my favorite flavor, and I would prefer grocery stores carry it all year long! I decided to give a homemade version a try.
Pumpkin Spice Coffee Creamer
This recipe is very simple, but probably not as cost effective as buying liquid creamer from a bulk buying club. See our flavored powdered creamer for a more cost-effective solution – with the option of creating amazing flavors. It's nice to play with your own combinations of flavors though!
For this one, it's just nice to play with your own combinations of flavors.
Pumpkin Spice Coffee Creamer Ingredients:
I used a glass quart canning jar, and it's easy refrigerator storage!
14 oz. sweetened condensed milk
14 oz. whole milk
1 cup evaporated milk
1 1/2 tsp. vanilla extract
1/2 tsp. ground cinnamon
1/8 tsp. ground cloves
1/8 tsp. ground ginger
1/8 tsp. freshly grated nutmeg
Pour in sweetened condensed milk first, then fill the can to the top with milk and pour into the jar. Now add the evaporated milk.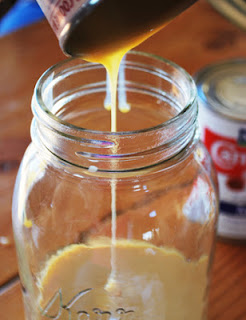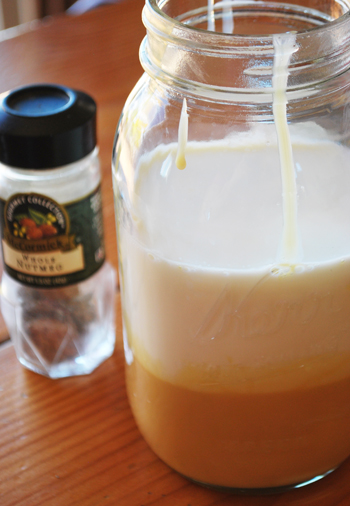 Top with vanilla extract and delicious spices.
King Arthur Flour
sells the best spice mixes we've tasted. You can choose from gingerbread, apple pie, speculaas or just make up your own combinations. I love
extracts
– rum, eggnog, coffee, chocolate! There are many possibilities with flavor!
(I'm not an affiliate of KAF – just a happy customer!)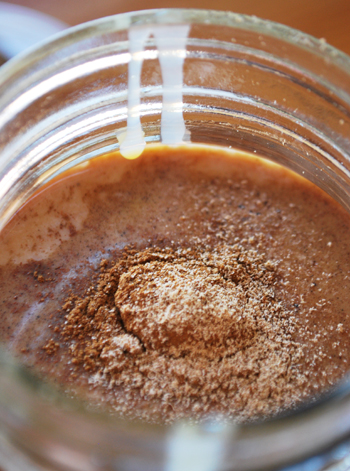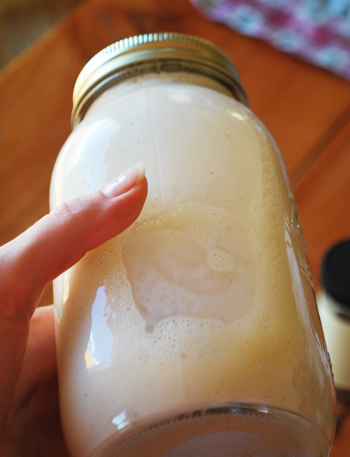 Seal the jar tightly with lid, and shake until thoroughly combined. Now you just need a bit of fresh hot coffee!