If you haven't tried to make simple candy, this is a great recipe for a beginner. Quick and Easy Molasses Candy is simple and for a beginner! It doesn't take much more than an hour to get these into a dish, and they are tasty!
Ingredients
Butter two glass pie pans and set aside. You will need a candy thermometer. In a 3 qt. heavy bottom saucepan stir together:1 cup molasses1 cup sugar1 TBSP. unsalted butter1 TBSP. white or apple cider vinegar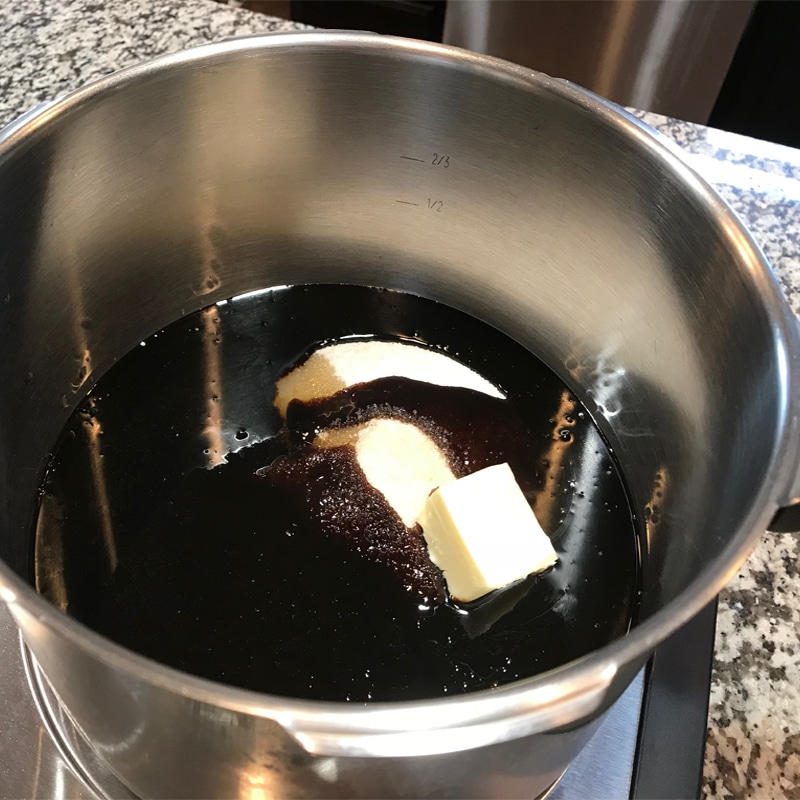 Bring to a boil over medium-high heat, stirring just until the mixture comes to a boil. Clip a candy thermometer on the side, make sure it doesn't touch the bottom of the pan. Without stirring, boil over medium heat until the syrup reaches 265 degrees.[NOTE: In the first video clip I mention we are at high-altitude but became distracted and didn't finish that sentence until the second clip. (hence, we ain't doing quick clips anymore holding the camera ha!) So, boiling to 265 degrees is for sea-level. I explain a little in the video, but if you are high-altitude you'll want to do a search for candy making at 'your' altitude.]
Quick Molasses Candy Video Clip
Once the syrup reaches the right temperature, take off the heat and stir in 1 tsp. of baking soda. Stir well, allowing the mixture to rise and then fall.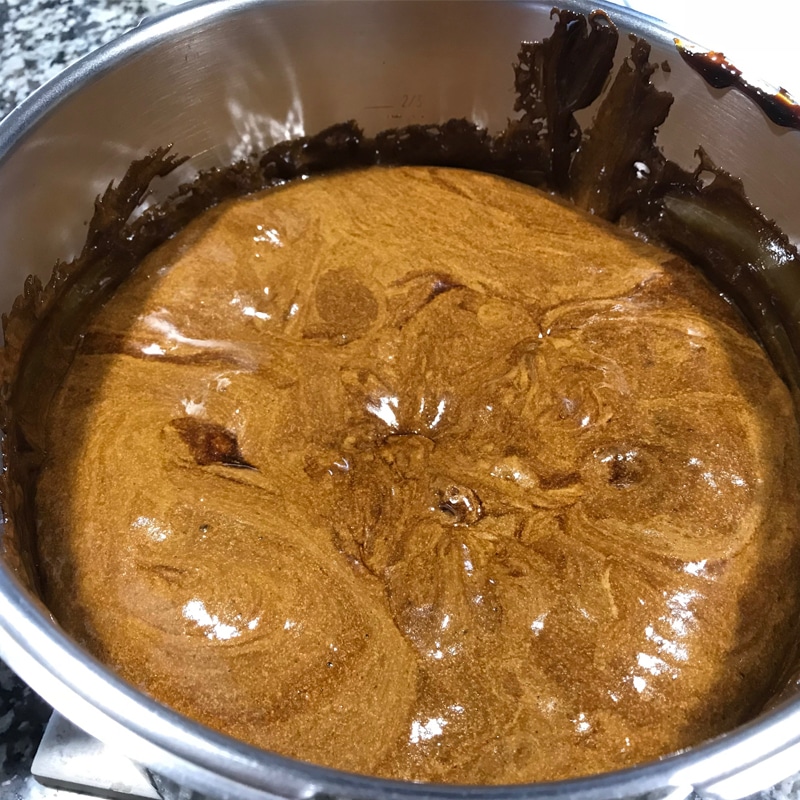 Pour the molasses candy mixture into your two prepared pie pans, dividing it evenly between the two.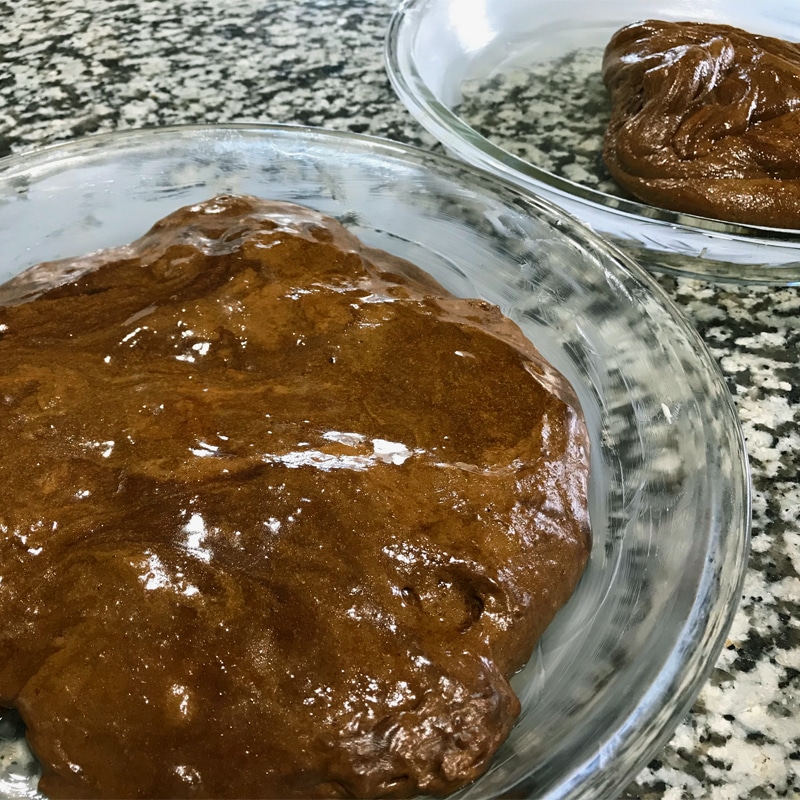 Let the molasses candy cool until you can handle it but it's still warm. Work with one batch at a time. Begin pulling the molasses candy into ropes. This is very simple! Pull the candy, double over and pull again. (See video above).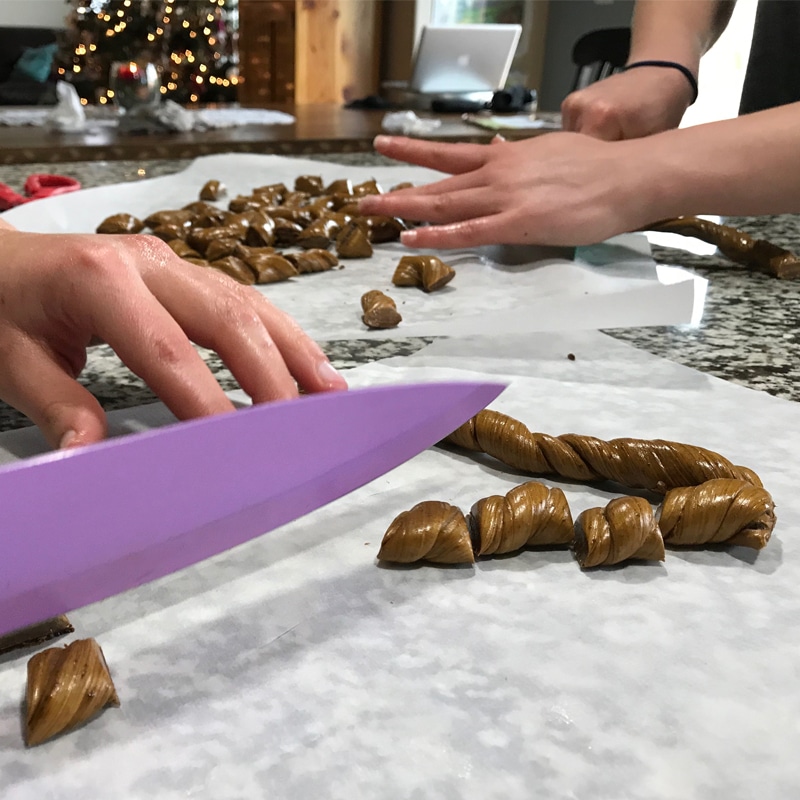 Continue pulling and doubling until the molasses candy is shiny and golden in color. Quickly stretch into a rope about 1/2″ wide. With a pair of kitchen scissors, or just a sharp knife, cut the candy into 3/4″ pieces. Let all the molasses candy cool completely. Store in airtight containers. Makes about 6-7 dozen.