There are so many favorite smells and treats that remind us of Christmas. Rum Balls are one of the treats, and rum extract is one of the smells.  And, although we use real rum in the cookie, you can try rum extract.
Rum Balls with Chocolate Sprinkles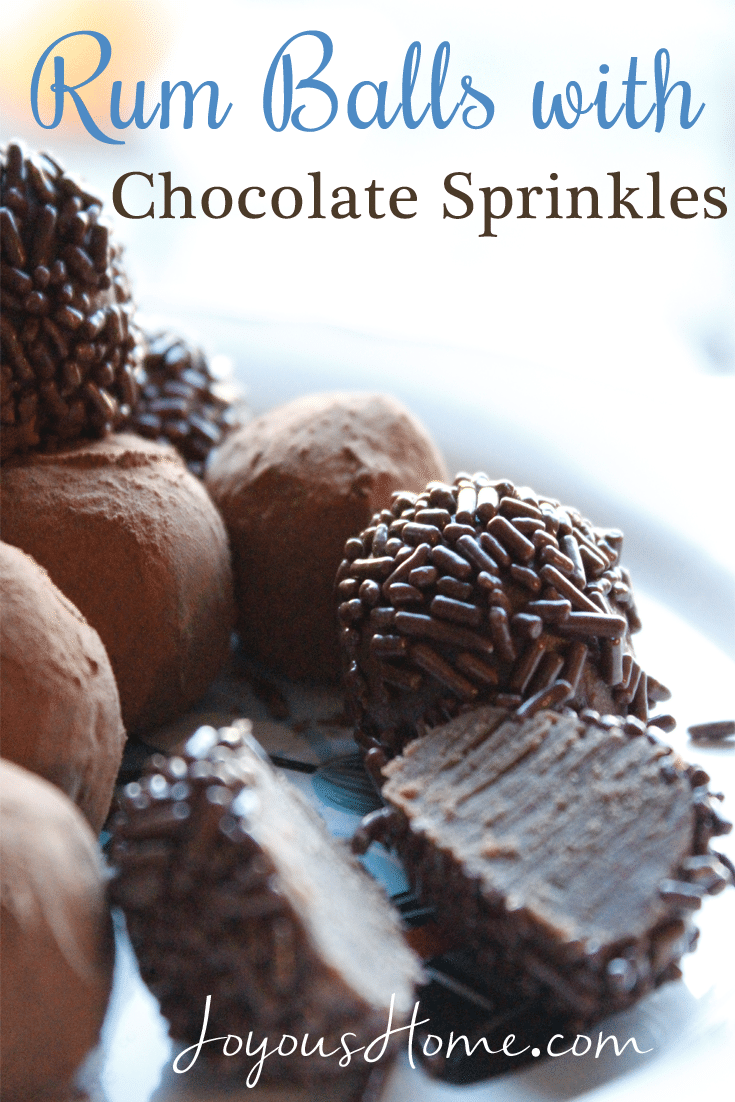 Along with the promise, I simply love Christmas. There isn't much to add, except it gives a warm, glowing expectation of our Savior and the Redemption to come. Our focus on celebration is because of Him.
Before we get to the cookie, would you like a Christmas radio show link? I love these radio shows! They are fun to listen to this time of year while wrapping presents, or something to keep the children busy while you bake. Grab them here. This page will expire at the end of our cookie day posting, and you'll need to tune in next year as we only share these links once a year!
Recipe:
2 boxes of vanilla wafers
1 cup dark rum
2 cups dark chocolate chips
2 14oz. cans sweetened condensed milk
Chocolate Sprinkles – King Arthur has Guittard Bittersweet Chocolate Sprinkles – DELICIOUS!
Melt your chocolate by way of double boiler or your easiest method. Crush the cookies in a blender. Add 1 cup and rum and mix with a fork until distributed evenly. Vanilla wafers and rum go very yummy together when paired.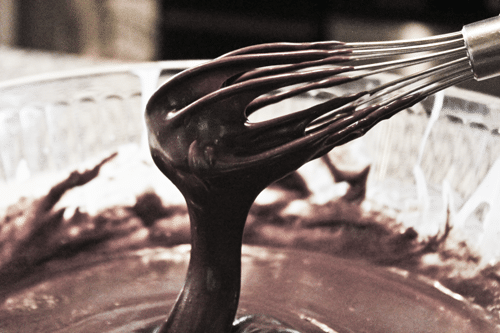 Add the sweetened condensed milk to the chocolate and stir until smooth. Add the chocolate mixture to the cookie crumbs. Chill this for an hour or so.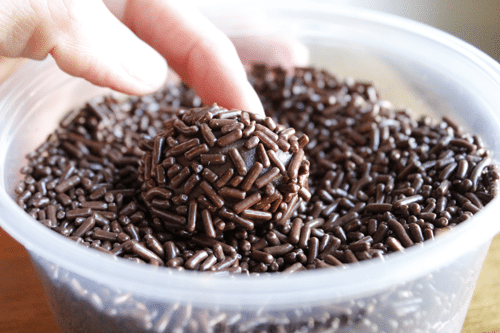 Scoop and roll into 1″ balls.  Roll the rum balls in the sprinkles. These go great with freshly brewed coffee. We store ours in the refrigerator. The sprinkles won't stick as well later on when they chill again, so don't let them sit long!
Also visit Kim over at Homestead Acres! We are teaming up to give out some yummy cookie recipes this year! See her recent cookie post, Soft and Chewy Snickerdoodles!