Butter pie crust, quick butter pie crust at that, is a quintessential holiday recipe. Why? Because it's officially pie baking season! This is my favorite pie crust recipe that I use for all of my pies, sweet and savory. This recipe can be done in either a food processor or a mixer equipped with cookie paddles (not wire whisks). Either way, this recipe is two steps, and only takes a few minutes to make a buttery, flaky pie crust.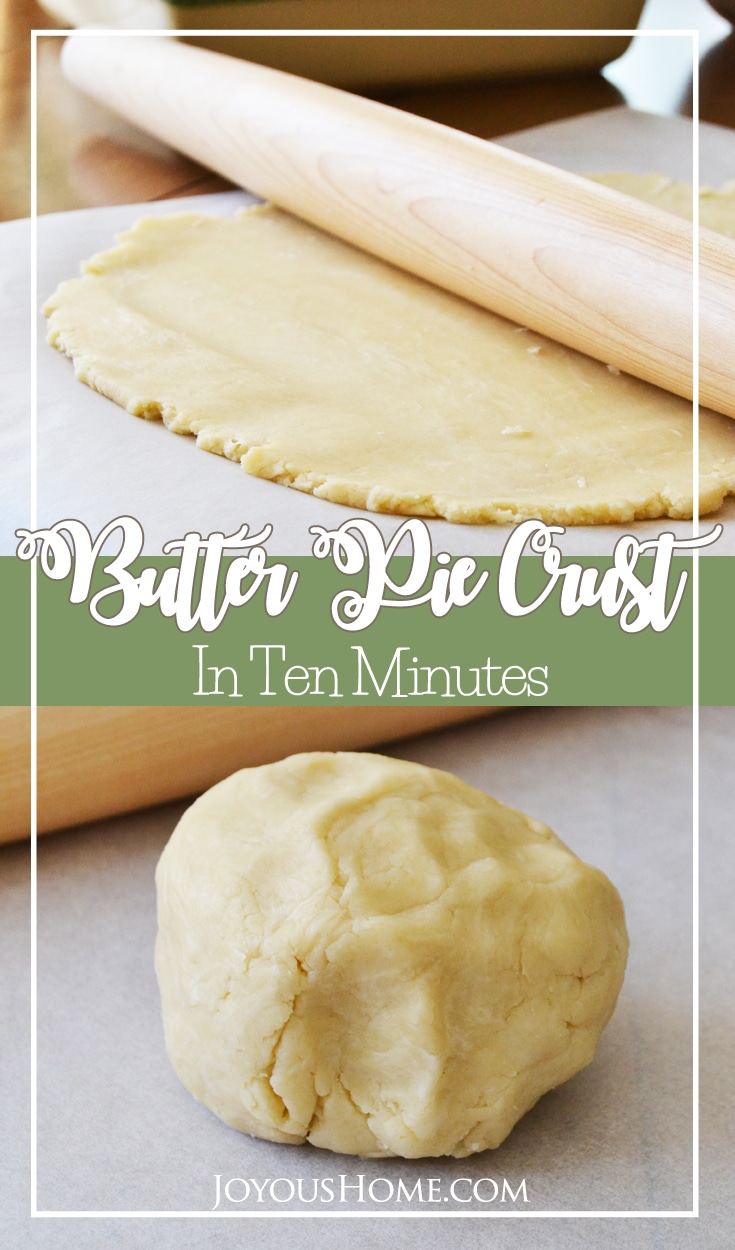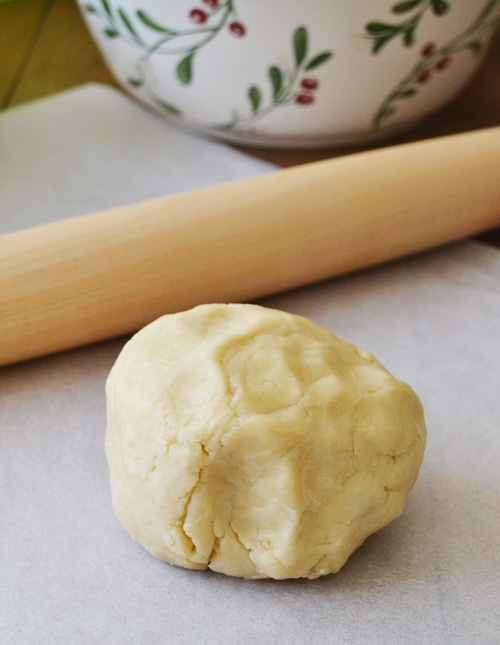 Butter Pie Crust
~ This recipe makes one generous double pie crust. If you are making a standard 9″ pie, you will have extra pie pastry.
Note on the pictures: I have found that my crust comes out just a tad flakier when I use the mixer/food processor just to cut the butter/flour into crumbs and then I dump the mixture into a bowl and finish from there. It is just as quick in my experience, and I remove the risk of over mixing my butter pie crust. But use your mixer/food processor for both the steps. That's just my preferred method! And… my picture of the butter and flour in my mixer didn't come out so well. So I'm not showing it to you! Ha!
In a food processor or standing mixer equipped with cookie paddles:
1 1/2 sticks cold butter
2 1/2 cups unbleached white flour
1/2 tsp. sea salt
1 tsp. sugar
1. Process/mix on high speed until mixture resembles coarse crumbs.
Mom made a neat video just to show how quickly this would come together in a food processor if you chose to do it that way.
Or fork method: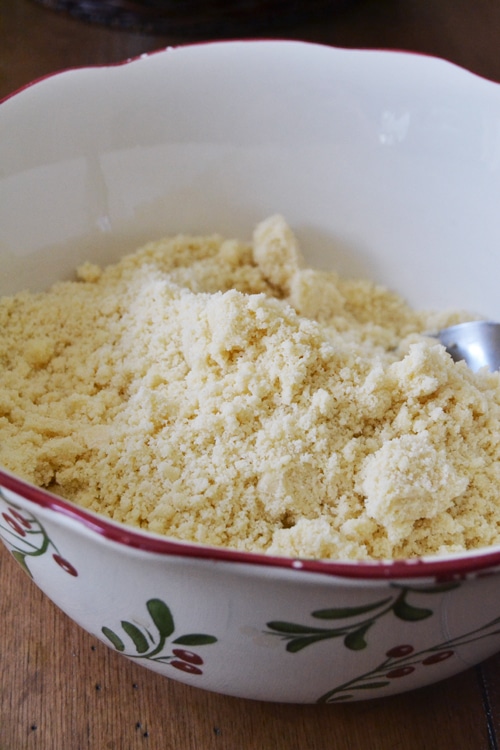 Now this next step is the most important in getting a flaky pie crust and not a tough, rubbery pie crust. Your goal when adding the water and bringing those buttery crumbs together in a mass is to mix as little as possible. Pulse the mixer or food processor for no more than 2-3 seconds at a time, until the dough is coming together just enough for you to squeeze it together the rest of the way with your fingers into a ball.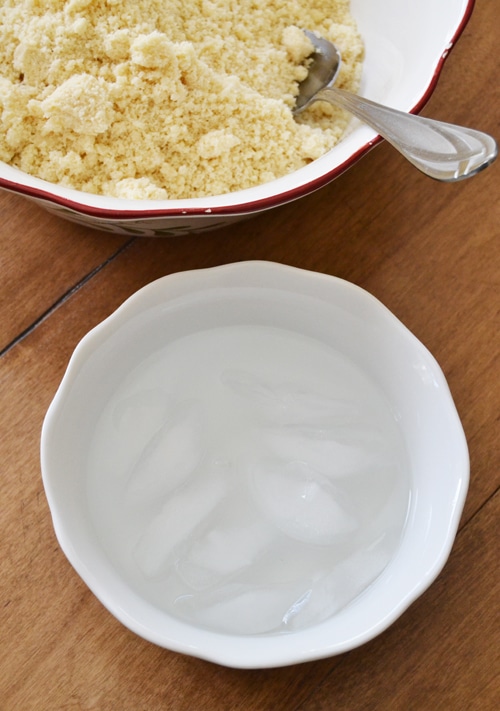 2. Make a small bowl of ice water. Add water, one to two tablespoons at a time up to about a 1/4 cup, until the . I normally use just about 1/4 cup total. Mix for 2-3 second after each addition until the crumbs start coming together. Stop as soon as you can squeeze the dough together with your fingers and easily bring it into one mass. It should be moist, not dry and crumbly.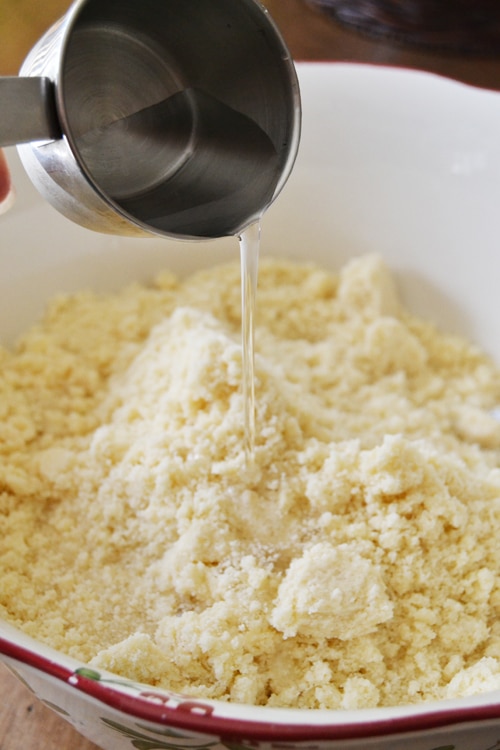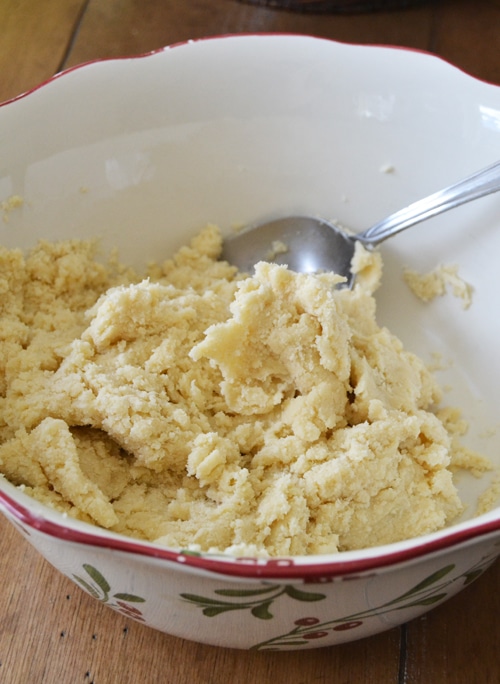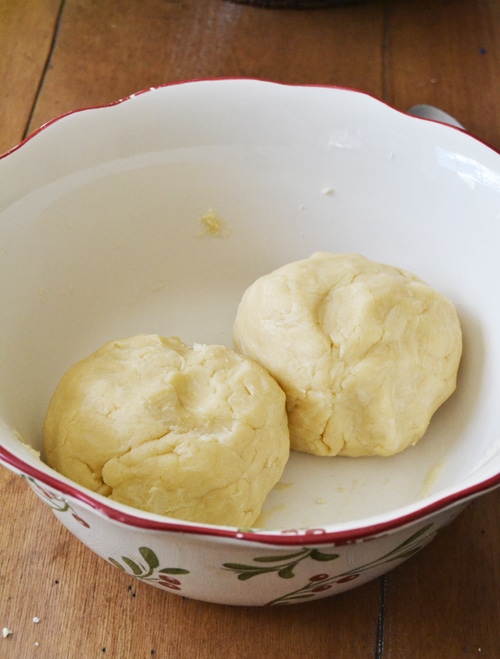 Divide dough into two balls, and chill for 2 hours. Use for your favorite recipe!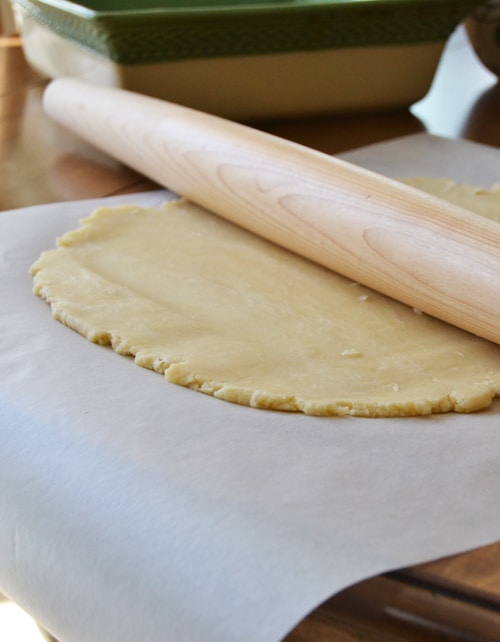 Some Pie Baking from Joyous Home