October is my favorite month of the year. Chilis and soups go with October like peanut butter and jelly. I'll pretend that we aren't having a warm streak as I say that. I have made this white chicken chili twice in the last week and a half, it is so good!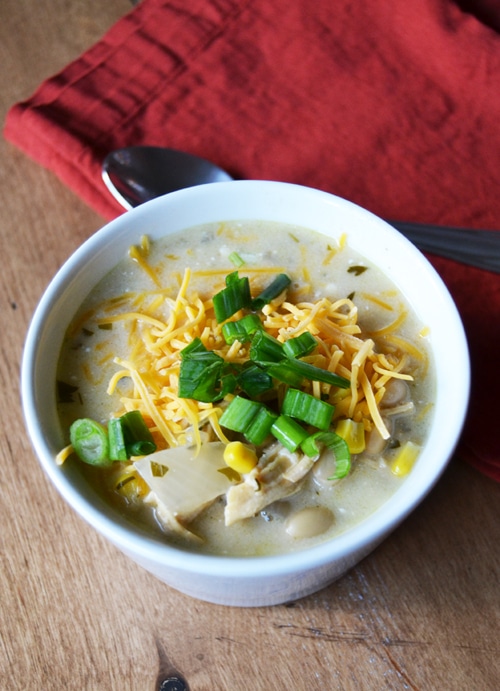 I love two things about this white chicken chili. First, it has some special, not so secret ingredients that make this white chicken chili the best I've ever made: cilantro and cream cheese. Honestly, the last white chicken chili recipe I remember making was thickened with flour and didn't have a lot of flavor. Not impressed at all.
Second, it makes a GREAT crockpot-ready meal for the freezer and also a wonderful crockpot meal for company. I talked about how to make better freezer meals a while back, and this meal is being added to my list of great freezer meals. *See freezer meal instructions below. The ingredients can be measured into a freezer bag and frozen for later. Perfect!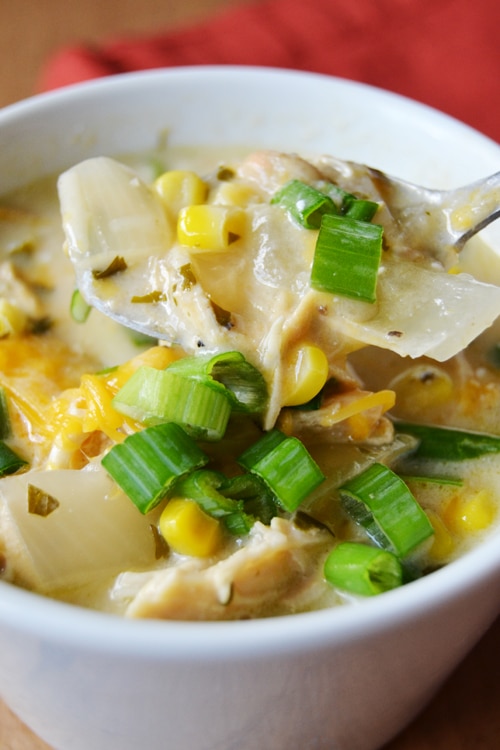 White Chicken Chili
This recipe serves about 8. I cut this recipe in half for our little family, and if you are a big family, double or triple the recipe. I have written this as a crockpot recipe, but you can also slow-simmer on the stovetop as well. In the picture below, I used chicken that I had precooked and shredded.
Freezer Meal Instructions: If you are making this as a freezer meal, I recommend using cooked chicken. Boil chicken with salt, pepper and cumin until soft and falling apart. Shred chicken with a fork and then add to your freezer bag with the remaining ingredients, except the cream cheese and cheddar cheese, add these in the last 30 minutes of cooking.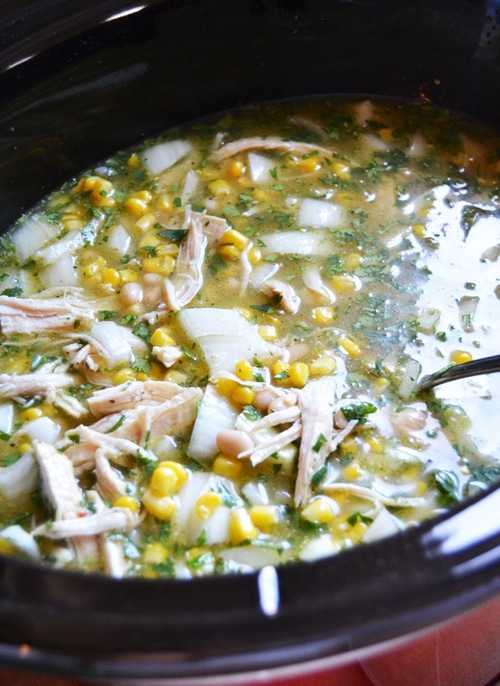 In a crockpot, combine:
6 chicken breasts (4 if they are very large)
2 15 oz. cans white navy beans
2 10 oz. cans green enchilada sauce
2 small cans chopped green chilis
1 10 oz. bag frozen corn
1 large onion chopped
1 full bunch of fresh cilantro leaves, chopped
5 cloves garlic, minced (I love using jarred minced garlic, fast and yummy!)
2 tsp. ground cumin
1/2 tsp. thyme
1/2 tsp. black pepper
1 tsp. sea salt
8 cups chicken broth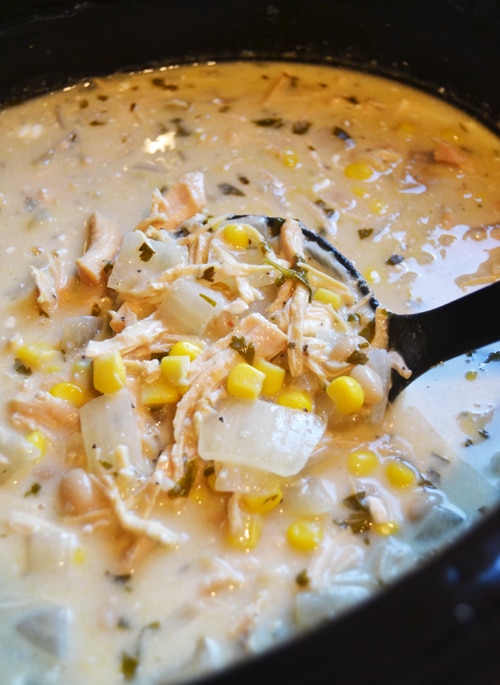 Cover and cook on high for 7 hours. Chicken should be soft enough to shred with a fork. During the last 30 minutes of cooking, add:
1 8 oz. package cream cheese
1 cup shredded cheddar cheese
season with salt and pepper to taste
Serve with shredded cheddar cheese, chopped fresh green onions and tortilla chips. So delicious!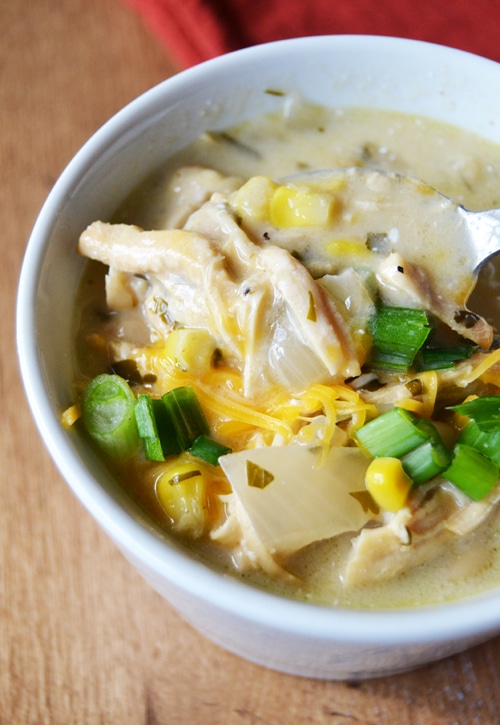 Happy Fall! ~ Jessica
https://joyoushome.com/tips-better-freezer-meals/